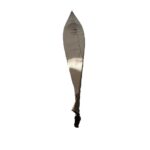 Elastic kayak cover. Available for all types of kayaks.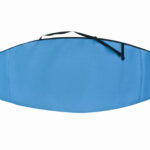 Cover for kayaks made of carbon/kevlar composites: K1, K2, K4, Polo.
Laminated waterproof fabric, impact-absorbing foam inside.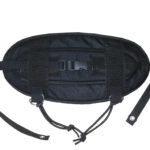 BACKREST FOR FREESTYLE KAYAK SEAT
Backrest for the kayak seat in a competitive kayak. Adjustable to personal preferences, water-resistant fabrics. Stiffening reacting to additional overloads.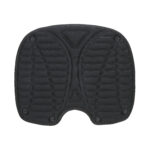 Made of non-water-absorbing foam, laminated with waterproof fabric, with waterpellent function.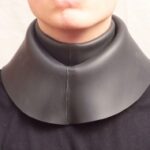 The neck seal of our production is made of 3.5 mm thick neoprene. Neoprene is covered with thick nylon on the inside and finished with smooth rubber on the outside.
The connection is made by using a two-component adhesive with a hardener for strong installation of neoprene. On the nylon side, the connection is sewn with the so-called seam. "blindstitch", the diagonal needle does not pierce the neoprene, it only sews on the surface…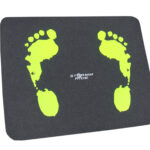 A mat for changing into swimming gear on cold days. 7 mm neoprene is the best insulation from the cold ground.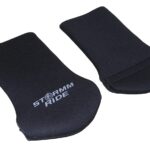 Poogies neoprene gloves. The best protection against wind and heat loss.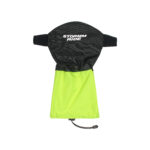 MUFFLE WINTER NYLON GLOVES
Muffle nylon winter gloves with neoprene cuff. The best protection against wind and heat loss. Adjustable stopwatch. Universal size.